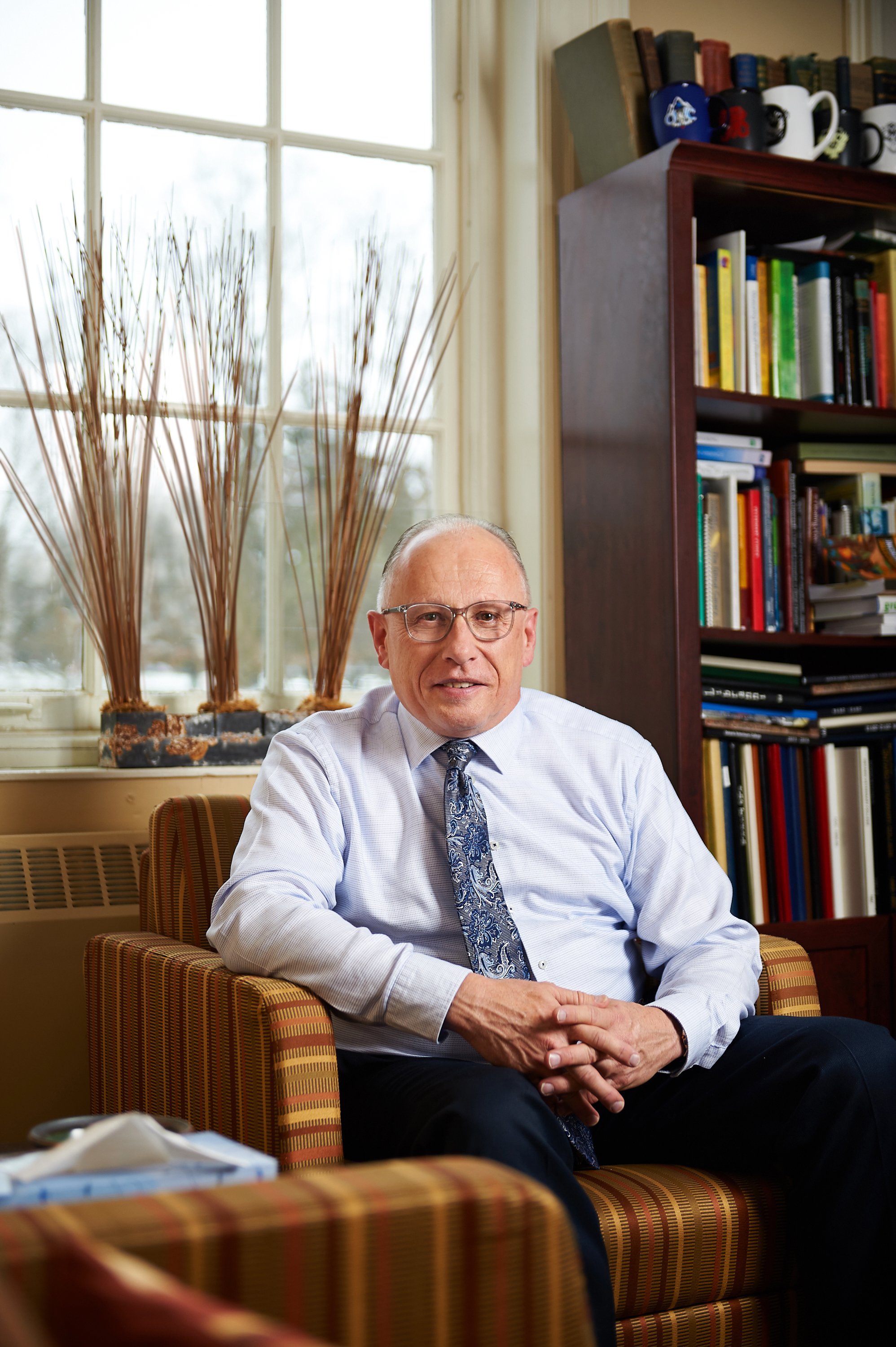 Ontario Veterinary College alumni and friends can now show their appreciation to Dr. Peter Conlon by supporting a new scholarship fund that has been set up in his name.
At the helm in Student Affairs since 1995, first as Assistant Dean then later as Associate Dean, Dr. Conlon has spearheaded a number of initiatives to enhance student confidence, wellbeing and success. He has been a staunch advocate for mental health and wellness at OVC and in the veterinary community, encouraging conversation around a culture change towards wellbeing.
The Multiple Mini Interview admissions process, OVC Peer Helper program, Wellness Wednesdays, incorporating a focus on wellbeing in the curriculum, and enhancing student education in primary healthcare through the Hill's Pet Nutrition Primary Healthcare Centre are just a few of the initiatives that Dr. Conlon has championed over the years. Dr. Conlon's work to continually improve the high quality of student education and to support the wellness of future veterinarians has been a hallmark of his career at OVC.
Your donation will celebrate the role that Dr. Conlon has played in your life and in the lives of OVC students. To give online, click the red "donate" button on this page. To donate over the telephone or for more information, please contact Amy Tremaine, OVC Alumni Advancement Manager at tremaina@uoguelph.ca or 519-824-4120 ext. 56679.