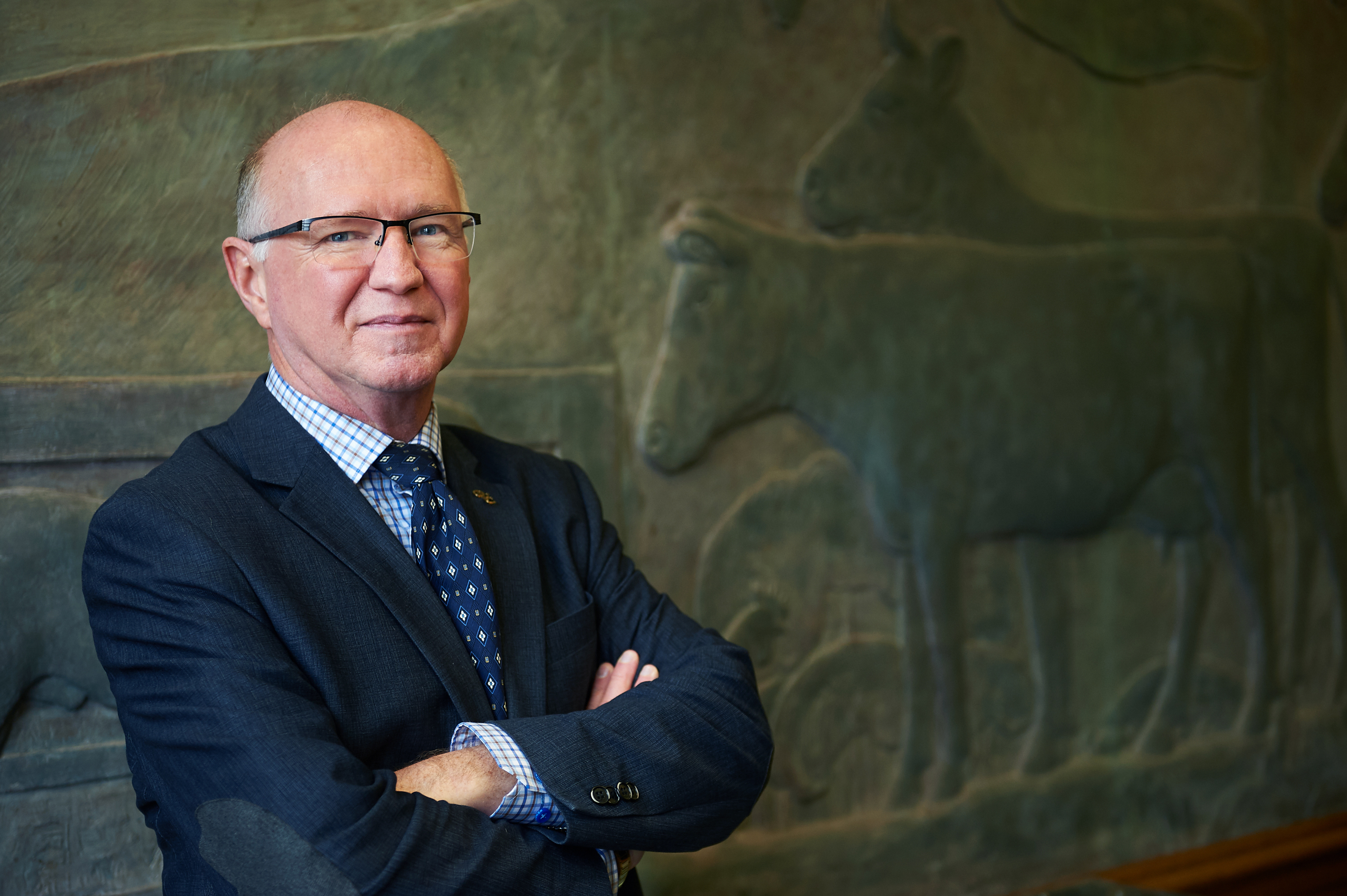 Ontario Veterinary College alumni and friends can now show their appreciation to Dr. Kerry Lissemore by supporting a new scholarship fund that has been set up in his name. In honour of Dr. Lissemore's passion for the continuous improvement of the OVC curriculum, this award will recognize faculty members who focus on curricular development.
In his role as Assistant Dean, Academic, then as Associate Dean, Academic since 2007, Dr. Lissemore has been a steady guide to continuous improvement in curricular development. Throughout his tenure at OVC, he has worked tirelessly to evolve the Doctor of Veterinary Medicine (DVM) program to ensure students receive a competency-based skill set and assure continual accreditation success for the college. As a result, students have consistently shown increased confidence in performance, preparedness, planning, analysis, conducting veterinary activities and professionalism.
This focus on continuous curricular improvement, an enhanced approach to psychomotor skills, the new Enhanced Clinical Learning facility with dedicated clinical skills space and communications teaching labs, and the establishment of the Bovine Education Trust are just a few of the initiatives that Dr. Lissemore has championed to improve the quality of education for DVM students.
Your donation will celebrate the role that Dr. Lissemore has played in your life and in the lives of OVC students. To give online, click the red "donate" button on this page. To donate over the telephone or for more information, please contact Amy Tremaine, OVC Alumni Advancement Manager at tremaina@uoguelph.ca or 519-824-4120 ext. 56679.